Upper Broughton group restore documents following 16th century chest discovery
Last updated: 10/8/2023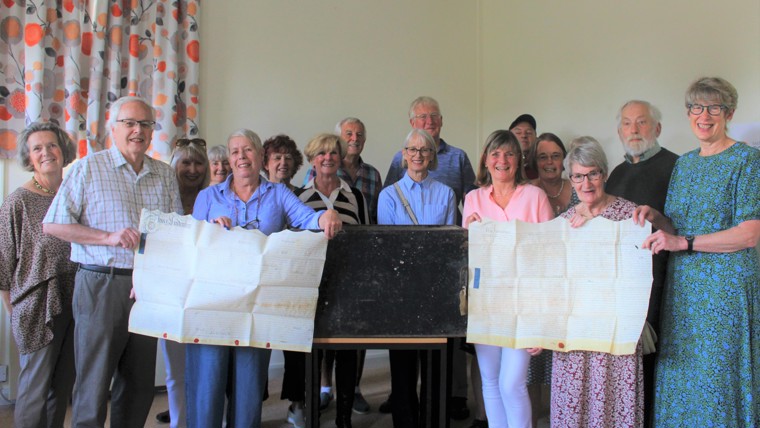 A history group in Rushcliffe has received funding to translate and find out more on hundreds of 16th century documents discovered hidden in a chest for over 400 years.
Villagers in Upper Broughton made the incredible find in the outhouse of a property in the village last year and are now painstakingly translating its Old English and Latin papers, some that appear to date back to Henry VIII's time, to record for future posterity.
The historic documents on velum and parchment are in good condition and contain many references to names and trades of local people, titles and wills.
The village's history group are photographing the items and logging the information with a view any document can be fully transcribed at a later date for those looking into family history before the items are sent to archives later this year.
Ward councillor Cllr Tina Combellack has donated part of her Rushcliffe Borough Council Community Support Scheme grant to the help the effort.
She said: "This was an astonishing find and villagers have worked so hard to start to piece together what the documents are and just how far back they go.
"So far they have found documents going back to the 1600s and one which appeared to refer to a King Henry so it's possible they date as far back as the 16th century.
"A lot of the work, photographing and translating, has been completed and there was a thank you gathering and lunch earlier this month in the village hall to reflect the work that has taken place.
"I have donated a sum from my community fund to help with this enormous job and I commend the group and villagers' work."