Unanimous vote passed to help reduce flooding risks in new developments
Last updated: 28/9/2023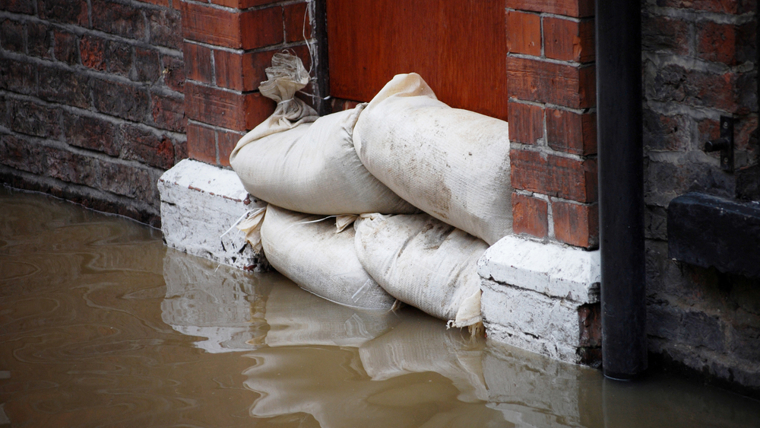 Rushcliffe Borough Council (RBC) has unanimously passed a motion to strengthen policies that will further protect water courses and infrastructure of new housing developments across the Borough.
At a Full Council meeting on September 21, a motion raised by Cllr Tina Combellack highlighted the importance of protecting residents with increased water infrastructures to tackle localised flooding and damage.
As part of the motion, the Council will seek to strengthen consultation with appointed water agencies including the Local Lead Flood Authority, Severn Trent and Trent Valley Drainage Board by requesting the Secretary of State ensures they have a statutory responsibility to respond to all planning applications impacting water supply and drainage.
It will also seek to lobby the Department for Environment, Food & Rural Affairs (DEFRA) further to produce more informed guidance on water attenuation, dispersal and farming practices.
RBC will make a request to Government to ensure Sustainable Drainage Systems (SuDS) are mandatory in England from 2024.

SuDS are alternative drainage solutions to the direct channelling of surface water through networks of pipes and sewers to nearby watercourses and mimic natural drainage, encourage its infiltration, attenuation and passive treatment.
They aim to reduce surface water flooding, pollution risks, improve water quality and enhance the amenity and biodiversity value of the environment.
Rushcliffe Borough Council's Cabinet Portfolio Holder for Planning and Housing Cllr Roger Upton said "I'm delighted this motion has now been passed so we can ask the government to consider these issues and help further protect our residents.
"We need to be certain that any new development large or small impacting water courses and infrastructure does not alter water flow or inadvertently overload the drainage system.
"Lobbying DEFRA is important to ensure regulations around farming practices support the agricultural industry and protect against flood risk.
"This passed motion is a positive step towards protecting residents and housing developments and we will address these three key actions to help to further prevent the risk of water damage and flooding in the Borough."
Cllr Combellack added: "This is a very important motion given the growing rise in climatic events and we must address the issues concerning water management.
"The government and authority appointed agencies should provide planning authorities with detailed and informed comment.
"Flood risk is due to climate, increasing industrialised farming practices and development which has not been fully considered or having untold consequences.
"We as a Council have to protect our residents and do all we can. Flooding not only affects developments but impacts you, me and all residents of Rushcliffe."