Join the nationally recognised Green Rewards platform today!
Last updated: 4/10/2023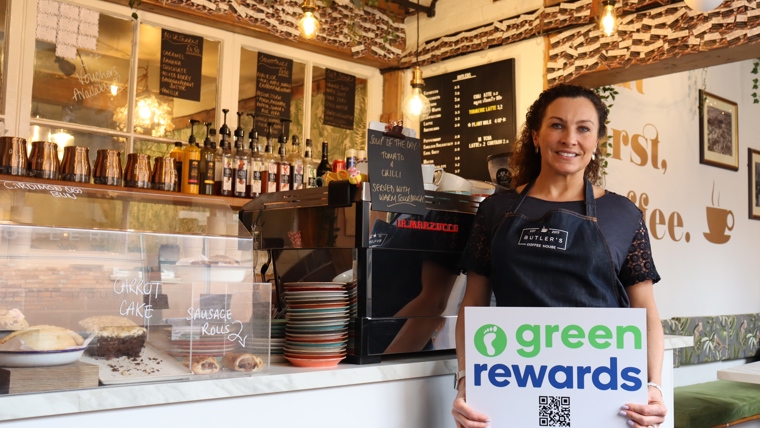 Nottinghamshire Councils' partnership to tackle climate change, whilst being rewarded for greener choices - Green Rewards -  has scooped a national award!
Authorities from across the County, the project won Best Collaborative Working Initiative in the APSE Service Awards in September, building on being highly commended at the local authority industry MJ Awards in June.
Nearly 7,000 residents County wide are quickly and easily collecting points on the platform by logging carbon avoidance actions such as recycling, taking a shower in under four minutes, switching lights or a plug off at home or walking or cycling instead of taking the car and many more.
The initiative allows residents to accumulate points for undertaking  these sustainable actions which lower their carbon footprint and in turn helps to tackle climate change.
The programme also captures the user's carbon avoidance metrics, helping support Nottinghamshire's aims to be carbon neutral. 
To date there have undertaken 261,500 actions, which has avoided emitting nearly 762 tonnes of carbon.
That's the equivalent of charging 92,691,696 phones or not driving 1,953,424 miles in an average petrol-powered car and a distance equivalent of driving round the earth over 78 times!
Simply search for 'Notts Green Rewards' and download the free app or register at https://notts.greenrewards.co.uk and start logging points and collecting the rewards!
Here in the Borough there is a 10 per cent discount voucher for every 10,000 points collected and you can check out over 40 local participating outlets at www.rushcliffe.gov.uk/greenrewards - sign up to the platform today.