Council encourages residents to use lower noise fireworks
Last updated: 31/10/2023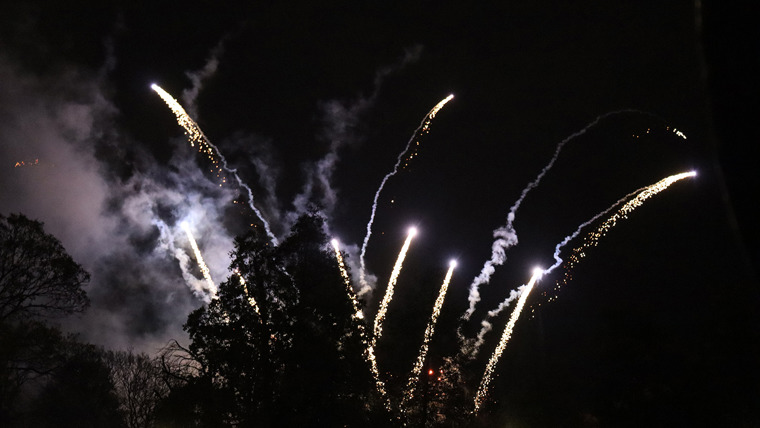 Rushcliffe Borough Council (RBC) is again encouraging residents to follow its lead in always using lower noise fireworks ahead of Bonfire Night and for events to further protect local people, pets and wildlife.
The authority is continuing its policy that was introduced in 2021 that will again see the lower volume effects used at its events and low noise but no less spectacular fireworks at its Christmas Lights Switch On event in West Bridgford on November 18.
Discontinuing the use of loud fireworks on and around Bonfire Night on November 5 will protect pets as well as residents with disabilities from the potential noise pollution they can cause.
Those affected by loud fireworks can include those with sensory processing disorders, hearing conditions, post-traumatic stress disorder and with respiratory conditions such as asthma, as well as pets, farm animals and wildlife.
The Council is encouraging external event operators to follow suit and householders in the Borough are also encouraged to also choose the lower noise options when purchasing them from reputable retailers.
RBC was among the first local authorities in the country to make the switch to lower noise effects and is also endorsing RSPCA advice on how to enjoy fireworks more safely.
It includes:
Go to an advertised organised public display
Only let fireworks off on traditional celebration dates and use lower noise fireworks if choosing to host them at home
Let your neighbours know well in advance if you do have a home display
Never set fireworks off near livestock
Don't let fireworks off near known wildlife habitats
Pick up litter and debris after any bonfire or fireworks display
The Council's Cabinet Portfolio holder for Environment & Safety Cllr Rob Inglis said: "Firework celebrations can be a fun and enjoyable way of marking special occasions, but please remember that louder fireworks can cause unnecessary stress and discomfort for some residents and pets. Horses and livestock can also be affected by loud fireworks.
"We now use lower noise fireworks for our Christmas celebrations in West Bridgford and event goers still love the displays so we suggest all residents and local events do the same wherever possible.
"It can help ensure everyone can enjoy the spectacle without impacting negatively on others. We appreciate this is a personal choice for many residents but increasingly we see the issues loud fireworks can create in our communities.
"Bonfire Night takes place this weekend and if you are holding a display this year, consider doing the responsible thing, buy lower noise fireworks and lead by example in your neighbourhood."