Home Alarms service changes are coming soon but RBC are here to help
Last updated: 27/10/2023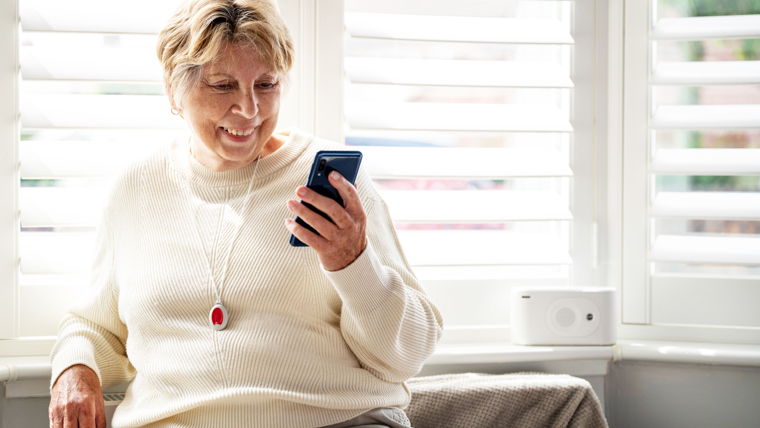 There will be changes to Rushcliffe Borough Council's (RBC) Home Alarms service in the coming weeks and months as it moves from analogue to digital ready equipment but they are here to help.
The change is in preparation for the digital switchover where all analogue phone lines will be switched off by December 2025.
New customers will automatically receive the digital ready equipment and the Council will start contacting existing customers in the coming weeks and months to arrange the replacement of their existing Home Alarm unit with a brand new digital ready device.
The Home Alarms team will call customers directly to arrange an installation appointment.
Please remember to always be mindful of scams – the Council won't ever request any financial details by telephone.
The Home Alarms service is the perfect peace of mind to help ensure that you, or your loved one, can reach help easily in a time of a medical or other emergency at home, all for just the cost of a cup of coffee each week.
It provides security, reassurance and independence for hundreds of people across the Borough and neighbouring areas.
A pendant is worn around the neck, or wrist, with a trigger that can be activated to call for help in the event of a medical or other emergency in the home.
RBC's Cabinet Portfolio Holder for Planning and Housing Cllr Roger Upton said:
"The service provides a vital lifeline which allows residents to stay independent in their own home knowing that help is not more than a press of a button away.
"It has a remarkable 100% customer satisfaction rating for six consecutive years, and for 11 years it has achieved over 95% satisfaction.
"The Home Alarms service is accessible to residents living in Rushcliffe and other areas of the East Midlands with free demonstrations available."
To find out more about the service visit www.rushcliffe.gov.uk/homealarms or email customerservices@rushcliffe.gov.uk or call the Council's friendly Housing Support Team on 0115 981 9911.