Groups welcome over £400,000 successful UKSPF and REPF grants!
Last updated: 1/8/2023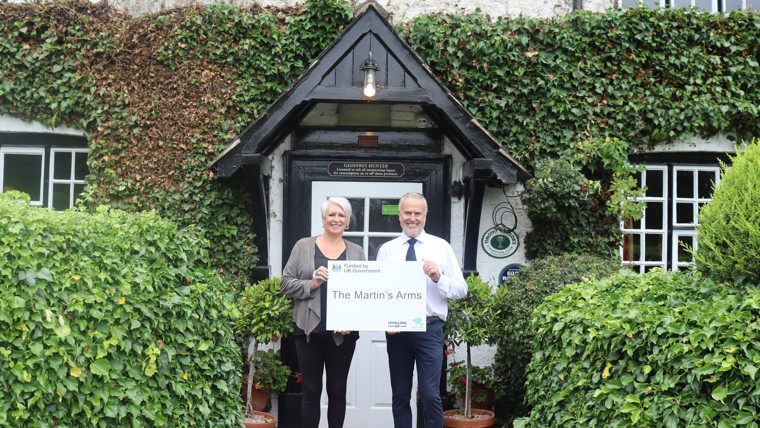 Groups, communities and businesses across Rushcliffe have welcomed an allocation of £400,000 from UK Shared Prosperity (UKSPF) and Rural England Prosperity (REPF) funding, part of UK Government's Levelling Up agenda, providing funding for local investment.
Rushcliffe Borough Council (RBC) have distributed some of its allocation of UKSPF to a grant pot to ensure it was supporting a wide range of projects across the Borough and have announced 15 projects that will each receive between £5,000 and £40,000.
Applicants were invited to deliver projects that could enhance communities, places and support the growth of the economy in the Borough, including improvements to town centres, local green spaces, arts, cultural, heritage and creative activities, sports facilities, teams and tournaments and the development and promotion of the visitor economy and growth of small businesses in rural areas.
They could also bid proposing to offer support for active travel enhancements, impactful volunteering and social action projects and community measures to reduce the cost of living, improve energy efficiency and combat climate change.       
RBC Deputy Leader Cllr Abby Brennan said: "We are very pleased to be announcing a set of exciting business support, communities and place projects that cover many parts of the Borough, through our UKSPF and REPF 2023/24 grant funds. 
"We received a significant number of strong applications and thank you to everyone who submitted, a further funding application window could be available in the coming months, please check our channels for updates.
"From rural and urban business development to impactful community projects all across the Borough we know how these grants will help transform some projects for community groups, projects and businesses and help them reach existing goals or aspire to new ones to further propel parts of our communities and economy.
"Officers in our Economic Growth Team and across the Council devoted a great deal of time, knowledge and rigour to assessing all applications."
Successful applicants included The Martin's Arms in Colston Bassett who are set to create five new bedrooms for B&B accommodation, The Martin's Inn, through conversion of a stable block, helping secure the future of this historic rural pub.
Business owner Geoff Hunter said: "I've been coming to The Martin's Arms, a Grade II listed building, for over 45 years and it's always been my passion to take it over one day.
"I'm grateful for the funding and excited about our expansion plans. It becomes a lot more costly when doing work on listed buildings because you must follow all the regulations in place such as using lime mortar and hard wood window frames.
"We have a traditional customer base of locals and we get many tourists coming to visit the local attractions. We're looking forward to opening the doors to The Martin's Inn, which will encourage further tourism to the area."
Cllr Brennan added: "The plans for the B&B at The Martin's Arms are a great example of what this funding is seeking to achieve.
"It's helping to develop and promote the visitor economy in this part of Rushcliffe with enhanced support for an existing historic site and a capital grant for investment in a  small business in a rural area.
"We wish them well with their plans and all 15 successful applicants in this round of UKSPF and REPF grants."