Half-term Halloween Spooktacular event takes place in West Bridgford on October 24
Last updated: 9/10/2023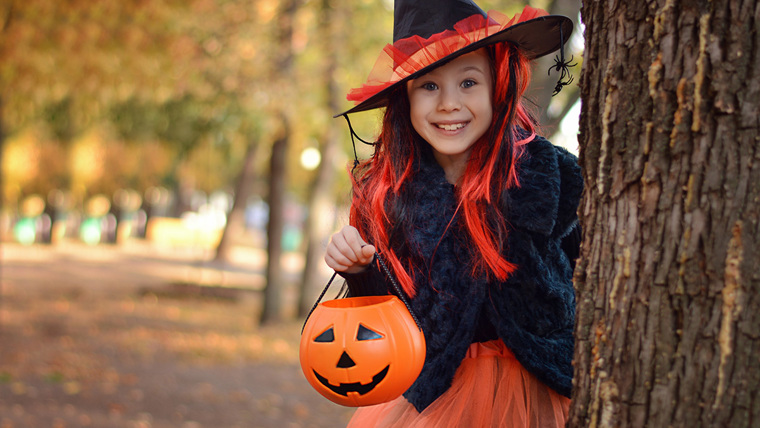 Families and individuals across Rushcliffe can enjoy a Spooktacular Halloween event with a variety of free fun activities on Tuesday October 24 at the Croquet Lawn in West Bridgford.
Rushcliffe Borough Council's free event takes place in the town from 11am to 4pm and will welcome Halloween-themed entertainment including street performers, biscuit decorating and potion making workshops, games, storytelling and more!
The event during half-term is supported by Shared Prosperity Funding from the UK Government.
Super Sparkle entertainment and their not so spooky crew will be performing the interactive programme of games, music, storytelling and magic!
The Botanist West Bridgford will also be there to help your little witches and wizards brew up some spooktacular potions to try!
Rushcliffe Borough Council's Deputy Leader Cllr Abby Brennan said: "This year we're excited to launch a free Spooktacular event in West Bridgford providing some great entertainment for families over the half term.
"Halloween is increasingly becoming a popular celebration and this will be a fantastic fun day with plenty to keep the little ones entertained!
"This is another great example of an impactful community project UKSPF funding is helping to bring to life, enhancing our communities and places.
"I encourage everyone to come down to the croquet lawn in West Bridgford for the event and get into the Halloween "spirit!"
As part of the event, West Bridgford Way is launching an exclusive Halloween trail which will run until the end of the month.
Visit each of the following participating businesses and purchase any Halloween themed product to gain your stamp. Collect all five stamps to receive a specially designed Halloween tote bag!
The Botanist
The Parlour
Little Green
Rainbows and Lemondrops
Fordes
Loyalty cards will be available to collect from Tuesday October 24 at any of the participating venues.
Cllr Brennan added: "On October 24 we will also be launching a special Halloween trail, providing a great opportunity for visitors to try limited edition products and support local businesses in the town."