Rushcliffe's coach scholarship grant scheme is open for applicants!
Last updated: 2/5/2023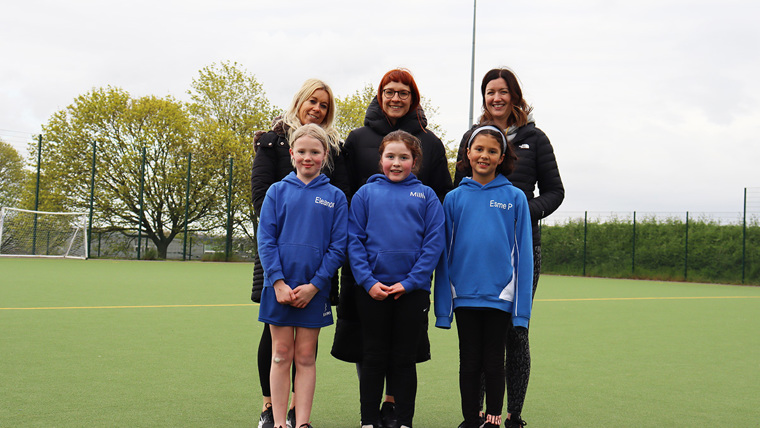 Sports coaches in Rushcliffe who are looking to develop their skills and experience through sports courses are invited to apply for additional funding to support their coaching journeys.
Sports club coaches at all levels can apply for funding through Rushcliffe Borough Council's Coach Scholarship Scheme to help achieve and improve their coaching experience.
The scheme will offer grant aid of up to 50% of the total cost of a course and up to £200 per participant and £600 per sports club for applications submitted before Wednesday May 31.
Applications must be for a recognised National Governing Body of Sport Level One, Level Two or Level Three coaching qualification and courses must start after the round of funding applied for has opened for applications.
Any individual who is aged 16 years or over and are actively coaching in Rushcliffe and are associated with a club or organisation based in the Borough can apply.
Applications must be made through the club or organisation and payment will be made to the club. The club or organisation must be a non-profit making, constituted body, affiliated to a national governing body and have a bank account in its name.
Coaches who are employed for more than 20 hours per week are not eligible to apply, although coaches paid for 20 hours or less may apply as long as they also coach on a voluntary basis for at least one hour per week.
To apply for a coach scholarship, applicants can complete an application form and return it to sportsdevelopment@rushcliffe.gov.uk.
The Council's Deputy Chief Executive and Director for Neighbourhoods Dave Banks said: "Rushcliffe is a great place for sport and we're delighted to offer financial support to coaches at any level to help develop their coaching skills and experience.
"We launched this grant opportunity in 2012 as part of our Olympic and Paralympic legacy and it continues today to help increase the capacity of sports clubs across the Borough.
"Our scheme aims to encourage volunteers and unqualified coaches to begin coaching, as well as helping qualified coaches to progress and raise the profile of professional coaching.
"This is a fantastic opportunity and if you're interested in applying for the scholarship, please ensure you've submitted your application to us by Wednesday May 31!"
Sally Hackett, Ria Bailey and Carolyn Pallister from Bingham Bullettes Junior Netball Club were amongst some of the aspiring coaches who received funding through the scheme last year.
Sally said: "I wouldn't have been able to sign up to the course if I hadn't of received any financial support, so the contribution from Rushcliffe Borough Council has made a big difference."
Ria added: "I'm pleased to have completed the coaching course and it's been really useful for me as I can apply the skills I've learnt to my current job as a teacher at the local school.
"I've utilised my knowledge and experience from the course, and it's given me a lot more confidence in coaching netball too.
"Thank you to the Council for the support!"
The club's Chairperson Dawn Wigley explained: "Following Covid-19, the club has definitely grown, so it's been brilliant that we've received the Coach Scholarship funding.
"Without it, we wouldn't have been able to develop three new coaches and had the capacity to provide quality coaching for so many new younger players, without it having a major effect on the training of all the girls throughout the club.
"Sally, Ria and Carolyn are already doing an amazing job and have taken on a team which has allowed us to enter more teams into the leagues which offers more girls the opportunity to play in matches and subsequently our numbers have continued to go up."