Have your say on making Botox, chemical peels and dermal fillers safer
Last updated: 24/10/2023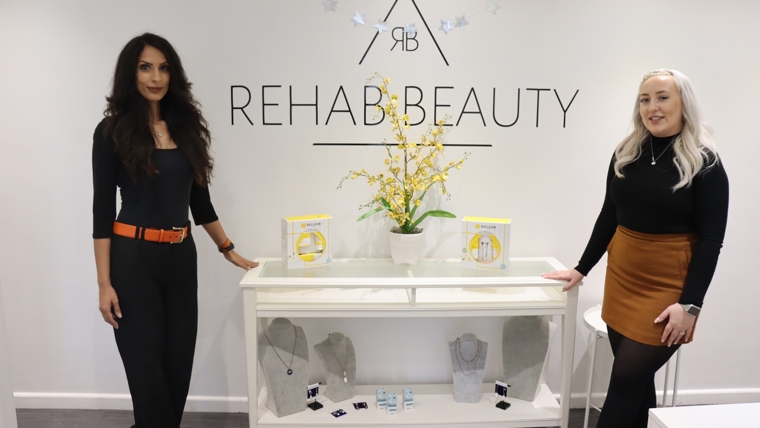 Residents and business owners in Rushcliffe have just over a week to share their views on how to make non-surgical cosmetic procedures such as Botox, chemical peels and dermal fillers safer by potentially licensing certain treatments.
The results from the Department of Health and Social Care's current consultation will be used to shape a new licensing scheme for practitioners and cosmetic businesses which operate in England.
You can have your say until Saturday October 28 that gives opportunities to voice your views on the need for businesses to be licensed to perform specific procedures and the premises from which they operate.
Beauty salon Rehab Beauty and tattoo parlour Vellum Tattoo both in West Bridgford are accredited with the highest rating of 5, Excellent, through Nottinghamshire's Hygiene Accreditation Scheme.
The voluntary scheme is set up to maintain hygiene and safety standards within premises offering semi-permanent makeup, tattooing and cosmetic piercing.
Rehab Beauty have over the last year allowed a qualified specialist to offer a range of aesthetic treatments from the premises and support the introduction of licensing and regulation of non-surgical cosmetic procedures and is encouraging other business owners and customers to have their say.
Director Alea Ward said: "Further licensing and regulations should be introduced with speed to control competencies within the beauty sector, safeguarding the public and supporting legitimate practitioners and businesses.
"The current consultation is hopefully an open door to address the personal services industry and liken it to the food industry with licensing and ratings to ensure safety and protection through a regulatory framework.
"At Rehab Beauty we have facilities where aesthetics practitioners can operate from, and the proposed legislation may bring additional business and collaboration opportunities to the company which will be really positive, as and when any licensing requirements are rolled out.
"We support any changes that help legitimate, businesses and individuals as they strive to protect clients and themselves from the potential of adverse reactions and allergies through licensing and regulation."
Any business in Rushcliffe interested in earning an accreditation through Nottinghamshire's Hygiene Accreditation Scheme can find out more and apply online.
Businesses that sign up to the scheme will be assessed and scored on safety and cleanliness, giving customers further confidence that the business operates safely and meets all relevant guidelines.