Bingham Buttercross landmark receives vital refurbishment
Last updated: 14/6/2023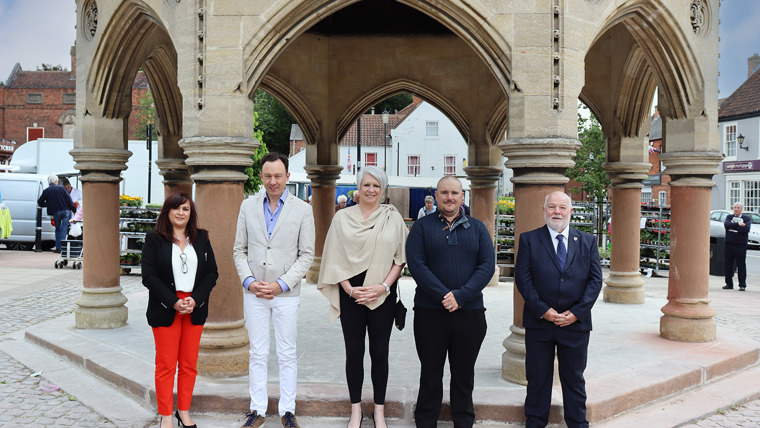 Local landmark Bingham Buttercross has received a number of recent improvements to help restore and further protect the historical site.
Rushcliffe Borough Council and contractors have carried out essential maintenance to the structure which includes overhauling the slated roof covering and leadwork details, redecoration of ornate feature ironwork and localised repairs to stonework and repointing.
Works are continuing and expected to be complete soon. New lights have also been installed to improve illumination and energy efficiency after the work was co-ordinated by the authority's Property Services team.
The iconic site was built in 1861 and designed by Nottingham-based architect TC Hine in memory of John Hassall, a land agent for the lord of the local manor.
The Council's contractors have carefully taken time to restore parts of its structure back to its Victorian inception.
Rushcliffe Borough Council's Deputy Leader and Portfolio Holder for Business and Growth Cllr Abby Brennan said: "The Buttercross has a rich local history and we're pleased to invest in the restoration of this important landmark in the town which is a central site for residents and visitors.
"The new light installations look beautiful in the evenings and are more efficient and energy saving, in line with our Carbon Clever priorities.
"Bingham hosts a variety of wonderful events throughout the year with many using the Buttercross as a place for performances and entertainment. It's great to see the much-loved landmark has now had a series of improvements for all to enjoy."