Bingham's Toot Hill Sports Centre continues to offer outdoor and indoor sports for all!
Last updated: 27/10/2023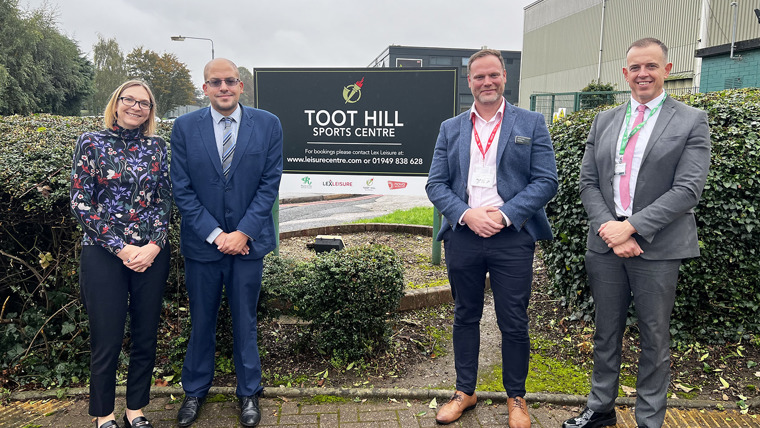 Toot Hill School in Bingham will continue to offer its sports facilities to the public offering a range of outdoor sports on the Multi Use Games Area, athletics track and indoor sports hall for hire.
Following an agreement by partners Rushcliffe Borough Council, Nova Education Trust, Toot Hill School and the Council's leisure operator, Lex Leisure, the facilities will remain available for community use outside of school hours.
The site rebranded as Toot Hill Sports Centre on The Banks, Bingham offers a variety of outdoor sports including hockey, tennis, five-a-side and athletics.
An indoor sports hall can also be transformed into a range of sports including badminton, netball, basketball, martial arts, taekwondo, preschool cricket and gymnastics.
The Council opened the new £13m Bingham Arena leisure centre on Chapel Lane in the town earlier this year which has a 25 metre six lane swimming pool, teaching pool, fitness centre, spin and exercise studios, café and community hall.
Since the opening of the new Arena, outdoor sports and sports hall activities remained at the old leisure centre at Toot Hill School.
Rushcliffe Borough Council's Cabinet Portfolio Holder for Transformation, Leisure and Wellbeing Cllr Jonathan Wheeler joined partners at the site to celebrate the launch of the rebranded sports centre which remains open for all visitors.
He said: "It's great to see the partnership between the Council, the Education Trust and the school continue to strengthen to ensure continued access to sports in the community at the rebranded Toot Hill Sports Centre.
"We're also pleased Lex Leisure, our trusted leisure provider, will continue to manage these facilities offering consistency and familiarity for the users."
Director of School Improvement for Nova Education Trust Sandy Paley added: "This exciting development is a great example of what can be achieved when partners come together with a shared community vision."
Toot Hill School Head Teacher Dr Chris Eardley said: "'At Toot Hill, we are very pleased to reach this agreement. It is in the best interests of both our students and residents of the local community.
"Our school serves its community and so we very much want this agreement to be a successful and long-standing one."
Contract Manager for Lex Leisure Adam Groves added: "We are delighted to be able to secure the continued use of these sports facilities for the foreseeable future and the comfort that gives the sports clubs already using the space.
"We look forward to managing Toot Hill Sports Centre on behalf of the Council and welcoming old and new customers!" 
The centre is available evenings, weekends and during school holidays and is managed by Lex Leisure.
If you are interested in booking facilities at Toot Hill Sports Centre visit the Lex Leisure website.