Just days until Sunday Cinema Experience Day in West Bridgford on August 6
Last updated: 3/8/2023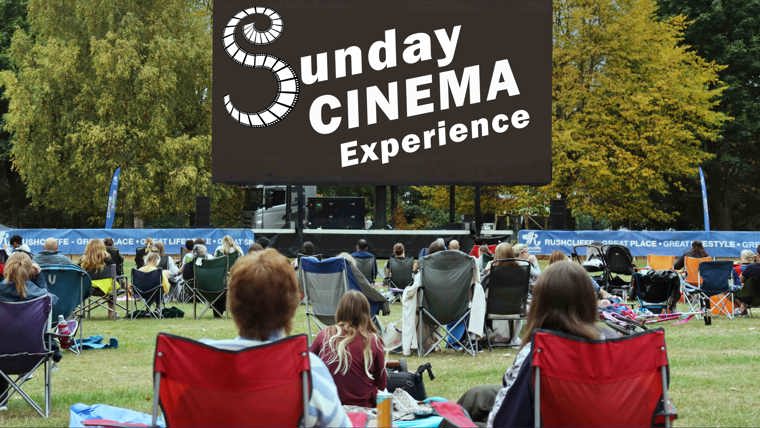 A family-fun immersive cinema experience day will take place this Sunday August 6 at Bridgford Park in West Bridgford offering a range of interactive workshops and popular films on the big screen for all families in Nottingham and Nottinghamshire to enjoy!
Cinema fans can enjoy free entertainment from 2pm to 9pm hosted by Rushcliffe Borough Council and Broadway Cinema in Nottingham city centre with Film Hub Midlands and funded by UK Shared Prosperity Fund (UKSPF), part of UK Government's Levelling Up agenda, providing funding for local investment.
Family favourite Disney's animation Robin Hood and 2022 blockbuster Top Gun: Maverick will be on the big screen.
Workshops:
The day will be kick-started at 2pm with a series of interactive fun cinema-themed workshops for all ages including:
2-5pm DIY Drive-in – Build your own cars from recycled cardboard and paper materials to park yourself in the drive-in movie theatre to watch a selection of short films and Disney's 50th Anniversary animation of Robin Hood.
2-5pm Animation Station - Make your own animations by exploring nature and learn how to make a short film using just a few props and your smartphone.
2-6pm Flippin 'Eck! - Nottingham based artist Hannah Money leads a workshop making flipbooks, zoetropes and thaumatropes on how to tell stories in a different way.
2-6pm Colour Me Happy - Scribble, colour and draw all day long at the colouring station where you can get creative with a range of materials to colour in and draw your favourite movie characters!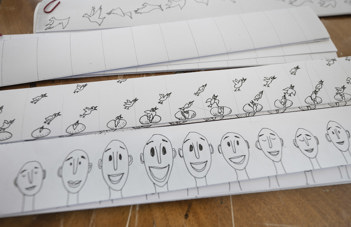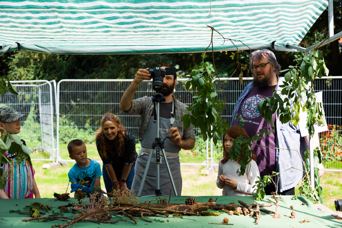 Films:
Then at 4pm, there will be an outdoor cinema showing of the Robin Hood film which will celebrate the 50th anniversary of the classic re-telling of Nottingham's legend with special guest appearances of the real life Robin, The Sheriff of Nottingham and Marian.
From 7pm event goers can stay and enjoy a night of exhilarating action under the stars with a screening of Tom Cruise film favourite Top Gun: Maverick.
Before and in between the feature film screenings, there will be a series of curated film content including:
Nottingham Symphony - archive footage of our beloved city.
Colour Box Bingo - a selection of family friendly short films themed around friendship, nature or belonging.
Spotlight on Nottingham - a chance for audiences to discover and celebrate local filmmaking talent of all ages and experiences.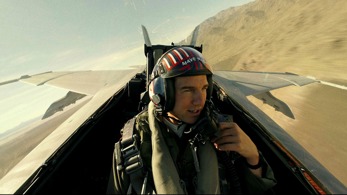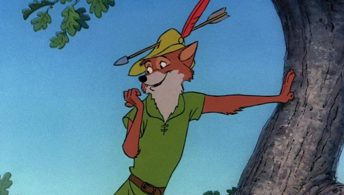 Note for families and public attending:

Parents-guardians-carers must accompany and are responsible for children taking part in the workshop stations.
All are asked to adhere to the film's certification below.
All films screened will not be subtitled.
The park and day is wheelchair and pushchair friendly with available paths and access from numerous points in and out of the park.
Screenings will still go ahead in inclement weather so visitors are advised to dress for the great British summer! We encourage bringing blankets and camping chairs to sit comfortably whilst watching the curated short and feature films.
Top Gun Maverick is rated 12 by BBFC, meaning the film contains infrequent strong language which may not be generally suitable for children aged under 12.
Event goers are encouraged to use public transport to attend the event wherever possible.
Driving and parking:
For those arriving by car, Bridge Field Car Park on Bridgford Road will be used as a temporary car park during the event.
With the RingGo system event visitors no longer need to carry small change or queue to pay on arrival at Bridge Field. Users can also conveniently extend the duration of their parking via their mobile phone without needing to return to their vehicle.
Payments can be made via the RingGo app, online at www.myRingGo.co.uk or by phone 0115 8714000. RingGo parking on Bridge Field will be valid on Rushcliffe Borough Council event days only and is not available for football or cricket parking.
Cash payments will continue to be taken at existing town centre Pay and Display locations including Bridgford Road, Gordon Road and Nursery Car Park. Additional notification charges may apply. Users are advised to check charges and location numbers at these car parks before purchasing parking time.
Find out more about West Bridgford car park facilities.