Coming soon! Free Sunday Cinema Experience Day in West Bridgford on August 6
Last updated: 26/7/2023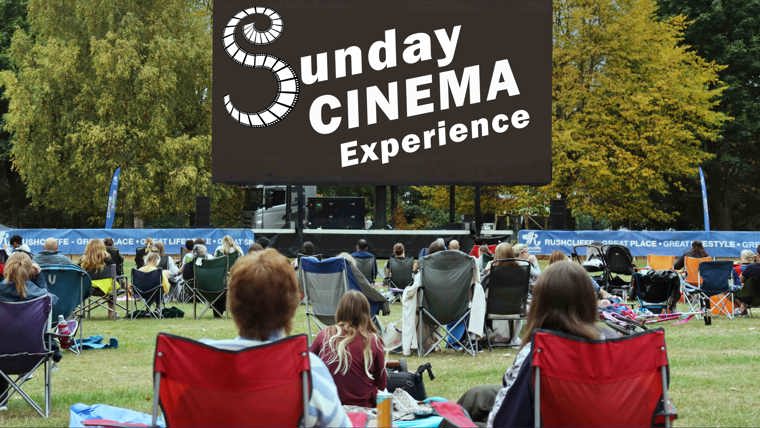 A free family-fun immersive cinema experience day will take place on Sunday August 6 at Bridgford Park in West Bridgford offering a range of interactive workshops and popular films on the big screen. 
Cinema fans can enjoy the entertainment from 2pm to 9pm hosted by Rushcliffe Borough Council and Broadway Nottingham and funded by UK Shared Prosperity Fund (UKSPF), part of UK Government's Levelling Up agenda, providing funding for local investment.
2022 Blockbuster Top Gun: Maverick (12A) and family favourite Disney's Robin Hood (U) will be on the big screen and food and drink options will be available all day.
The day will be kick-started from 2pm by a series of interactive cinema-themed workshops for all ages including:
-DIY Drive-in – build your own cars from scrap materials and park yourself in the drive-in movie theatre to watch a selection of short films
-Animation Station – help make a short film using just a few props and your smartphone
-Flippin 'Eck! - Nottingham based artist Hannah Money leads a session making a range of cinema related crafts including flipbooks, zoetropes and thaumatropes
-Colour Me Happy - scribble, colour and draw all day long at the colouring station where you can get creative with a range of materials to create your favourite movie character!
At 4pm there will be an outdoor cinema showing of Disney's classic re-telling of Nottingham's legend, Robin Hood which will celebrate the 50th anniversary. Prior to and during the 4pm screening, families will have the chance to meet and have pictures with the 'real life' Robin Hood characters, with special guest appearances from Robin Hood, Maid Marian and the Sherriff of Nottingham.


From 7pm event goers can enjoy a night of exhilarating action under the stars with a screening of film favourite Top Gun: Maverick.


A series of short films will also be played throughout the event, including Nottingham Symphony, Colour Box Bingo and Spotlight on Nottingham from emerging film industry talent.
Rushcliffe Borough Council's Cabinet Portfolio Holder for Transformation, Leisure and Wellbeing Cllr Jonathan Wheeler said: "We look forward to welcoming families and individuals to enjoy a fun day out in the heart of West Bridgford with the chance to watch some family favourites and blockbusters.
"This year you can expect even more activities to keep the whole family entertained with a variety of fun cinema experiences such as animation making, creating flipbooks and even building your own cars for the drive-in movie theatre!
"We're building on the success of our previous outdoor cinema events and this year is not one to miss! Come along, bring your picnic blankets and popcorn and enjoy a trip to the movies and more!"
Screenings will still go ahead in inclement weather so visitors are advised to dress for the great British summer!
Parents or guardians accompanying children to the events are asked to adhere to the film's certification.
For all the latest on the event visit our Sunday Cinema Experience Day webpage.