Fairham Growth Board
Meetings take place regularly in line with the project's milestones.
The Project
The Rushcliffe Core Strategy identifies the need for a minimum of 13,150 new homes to be built in the Borough between 2011 and 2028.
To achieve this, development is being delivered and planned on six strategic sites at Cotgrave, Bingham, RAF Newton, Gamston, Edwalton and Land South of Clifton.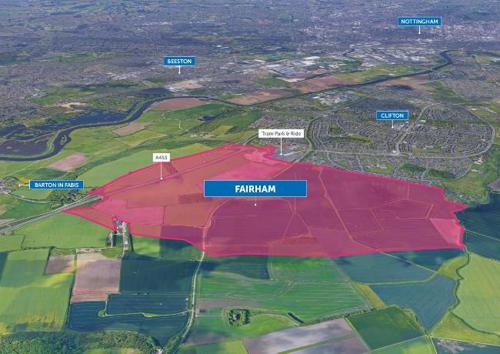 In July 2014 an Outline Planning Application (reference 14/01417/OUT) was received for the Land South of Clifton, now known as Fairham development comprising:
residential developments with up to a maximum of 3,000 homes
20 hectares of employment development
retail development/local centre
community buildings
leisure uses including sports and playing pitches
primary school
gypsy and traveller pitches
access to the site, new roads, footpaths and cycleways
green infrastructure including a new community park.
The outline planning application was determined by the Council's Planning Committee on the 25 January 2018 with a resolution to grant conditional permission subject to a section 106 agreement being completed. The section 106 agreement was signed on 24 May 2019 and outline planning permission has now been granted.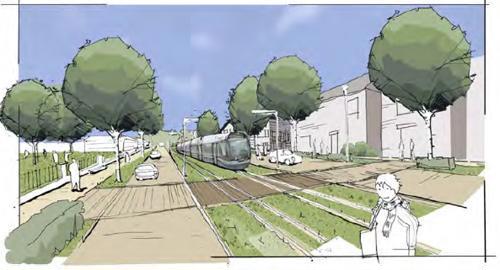 The last Fairham Growth Board took place on 16 November 2022 and covered:
Phasing and programme progress
Progress update on the school
Work on Mill Hill P&R works – started in September. Aim to complete by early April and currently on track
The electric sub-station now complete and going through process of adoption
CWC updated that 265,000sqft of industrial units being constructed and will be completed by mid-May 2023.
Next meeting is on Friday 10 March 2023