Bingham Growth Board
Bingham has experienced and will continue to experience significant growth in housing over the next 10 years so therefore the main priority of the Bingham Growth Board is to ensure the development that will take place to the north of the town connects to the existing town centre and contributes to strengthening the local economy and the Town Centre.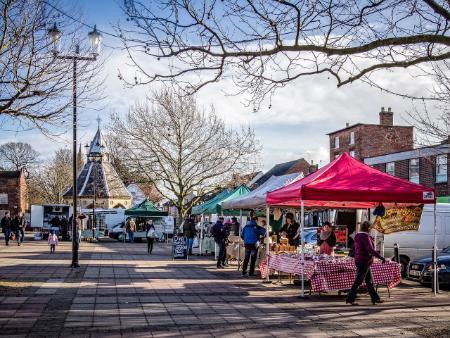 Bingham Growth Board commissioned a masterplan which identified a number of key priorities:
Enhancements of the market square and increased activity
Improvements to the connectivity of the town including green walkable routes connecting to the development in the North.
Development of the Chapel Lane junction site and long term aspiration to relocate the train station
Provision for community facilities
Car parking.
The full masterplan is available to view on the Bingham Masterplan page. 
The last meeting was on 22 February 2023 and covered: 
Update from BTC/RBC on long stay car parking
Update on Chapel Lane development
UKSPF
High street update
Terms of reference for Bingham Growth Board can be found here - Bingham Growth Board Terms Of Referencev2 (1)