Development Corporation
East Midlands Development Corporation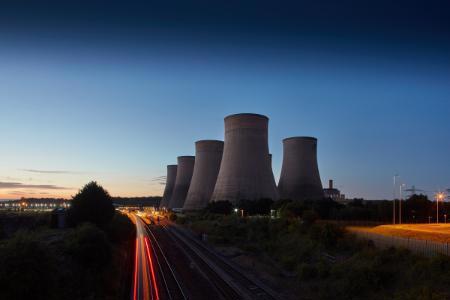 Part of major developments are being planned by the East Midlands Development Corporation, including at the Ratcliffe on Soar power station site, between November 2021 and January 2022, stakeholders were consulted on plans for an Local Development Order (LDO) that could assist with propelling any plans for the site in line with independent planning processes. 
The project could see towns and communities across the borough, able to access tens of thousands of jobs and apprenticeships, and significantly improved transport links. 
The developments, which cover an area larger than three Olympic Parks, will deliver 84,000 jobs, contribute £4.8bn a year to the East Midlands' economy and create green spaces centred around Ratcliffe-on-Soar power station, Toton and Chilwell, and East Midlands Airport.
This has been backed by news of HS2 set to come to East Midlands Parkway as part of the government's Integrated Rail Plan.
They include:
As above, Ratcliffe-on-Soar power station transformed into an international centre for the development of zero carbon technology. The project has the backing of all the regions' universities and the capacity to create up to 20,000 jobs.
A 'Garden of Innovation' in Toton and Chetwynd in Nottinghamshire - a new sustainable community, providing homes, thousands of jobs and a National Skills Academy. The hub will also unlock vital new transport capacity created by HS2, which will drive better connections across the region.
More information can be found on the East Midlands Development Company website. 
And why not view this film on the project.